Electrohand 2000 children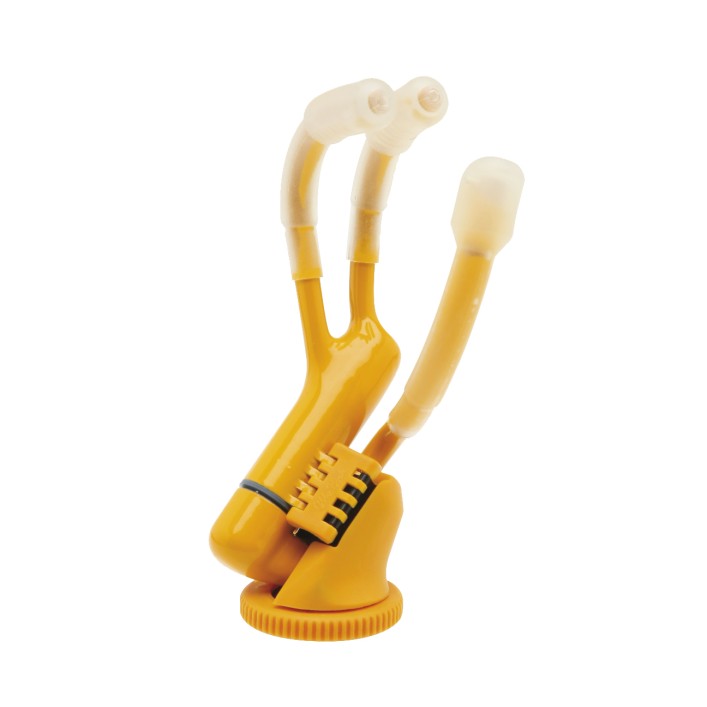 Exploring the world with electric hands for children
Experiencing and exploring their environment with all the senses is of special importance for children. Gripping and feeling with their own hands is an essential element. With the myoelectric hand system for children, Ottobock gives the little ones many opportunities to explore the world with their hands. Rather than shrinking the electric hand for adults to a smaller size, a hand suitable for children was developed in creating this system. An inner hand is not necessary thanks to the elastic synthetic cover, reducing the weight of the hand.
The sophisticated gripping kinematics are a crucial benefit, permitting a better view of the object being grasped, so that children require fewer compensating movements of the arm. The finger design also makes it possible to handle writing implements and cutlery in a largely natural manner.
Please note that the Electric Hand 2000 is suitable exclusively for upper limb prosthetic fittings due to amputations or malformations. Contact your orthopaedics specialist for information about the sizes, cosmetic gloves and available control versions.