Axtion DP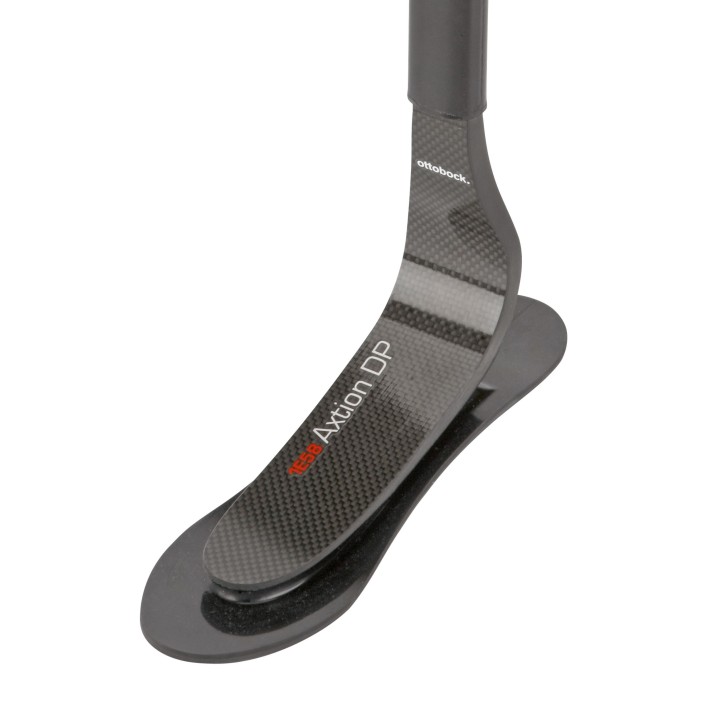 Lightweight pylon foot for sports enthusiasts
Are you an active recreational athlete who wants no compromises when it comes to your prosthetic fitting? Then we can offer you the Axtion DP (1E58), a prosthetic foot that combines the favourable characteristics of the Axtion with the features of a dynamic pylon. As an extremely lightweight pylon foot, it releases the energy stored in the carbon fibre toe plate in a targeted manner to meet the demands of discerning athletes.
The Axtion DP pylon foot is recommended for patients with a transfemoral or transtibial amputation as well as hip or knee disarticulation. It is approved for a body weight up to 125 kilograms. Two different pylon widths are available depending on the body weight.
Your orthopaedics specialist is happy to advise you regarding suitable adapters and corresponding cosmetic foot covers.