AeroLink system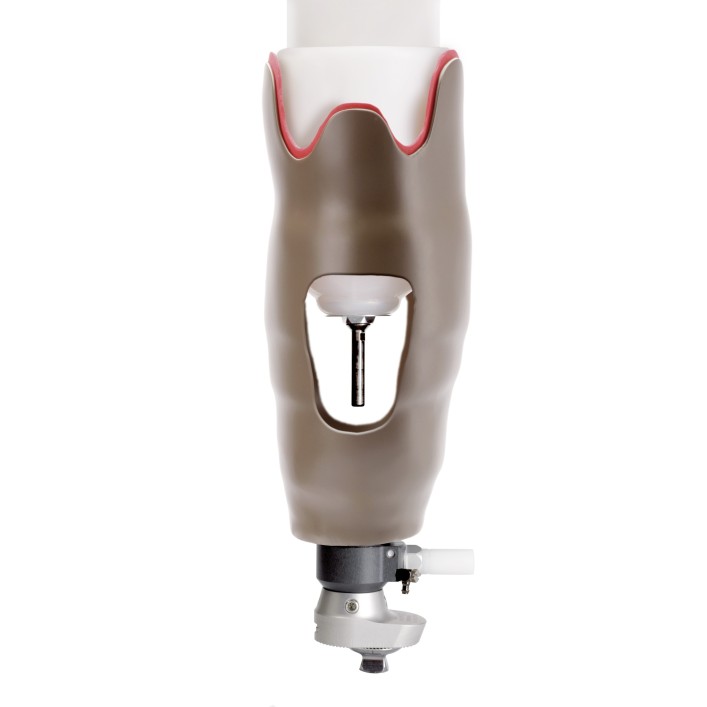 More freedom of movement for transtibial amputees
After a transtibial amputation, active persons mainly want to know which prosthesis system best meets their needs and requirements for a mobile and independent lifestyle. Next to a high level of wearer comfort and the secure fit of the residual limb in the prosthetic socket, maximum everyday mobility is a fundamental requirement here.
With the AeroLink vacuum system, we have developed a technology that offers precisely this advantage for transtibial amputees. The innovative design that does not need a sealing sleeve provides newfound freedom of movement. Thanks to the lack of material in the knee area, you can perform everyday activities that were previously associated with a lot of effort. Crouching down without having to stretch the leg out to the side or sitting in a relaxed position in the back seat of a car – these are just some examples of your newfound mobility. An added plus: thanks to its slim construction, the AeroLink system looks attractive.
Your orthopaedic technician is happy to explain the individual system components as well as the possible combination with a Harmony pump to generate an active vacuum.