Osteoarthritis of the knee: what now?
When osteoarthritis pain permanently limits your everyday life
Osteoarthritis of the knee, also known as knee OA, is the most common of all joint diseases. Young people are often affected as well, as the causes for joint pain include excessive strain or the results of an accident, in addition to wear and malalignment. For many, taking medication on a regular basis appears to be the only viable way out of the pain they're experiencing. Let us show you alternative types of treatment that work where you experience pain. Learn how you can reduce the amount of pain relievers you're taking by up to 50%. We also help you help yourself, as you can establish the foundation for a better quality of life on your own with a healthy diet and targeted training.
---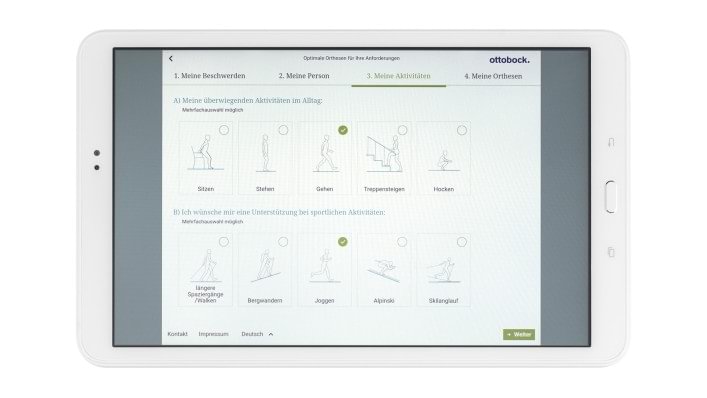 Agilium select helps you quickly and easily find the ideal product for you and your needs. Based on our selection criteria, we'll take you directly to the right brace.
Thanks to the products in the Agilium line, many satisfied patients have been able to resume their regular everyday activities again. Learn more about the individual braces and how they help people with osteoarthritis of the knee.
---