The B400: Manoeuvrable and compact – for indoor and outdoor use
Easy to use and compact companion
---
---
Benefits at a glance
Compact and manoeuvrable for indoor and outdoor use
Inside or outside, with the B400 you are always on the right path. Thanks to its compact and stable design, this small all-rounder is ideal for everyday requirements – at home, shopping or in a restaurant.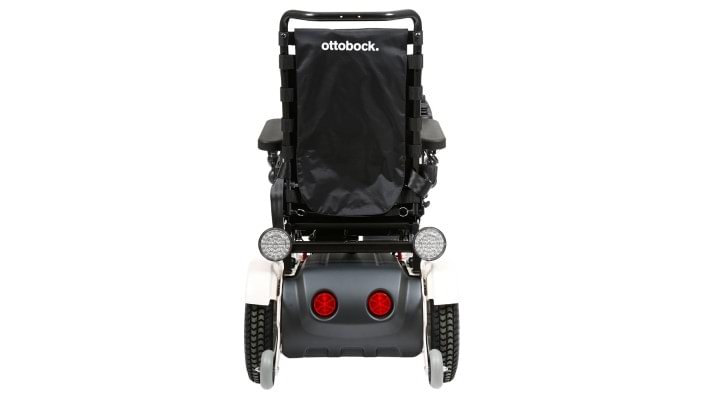 The dimensions – a clear plus
Thanks to its compact overall size of just 580 mm, it can pass through even the narrowest corridors. The low seat height of 450 mm means sitting at tables, desks and work benches is no problem.
Frame colours Attractive design in cream Attractive design in black
Seat options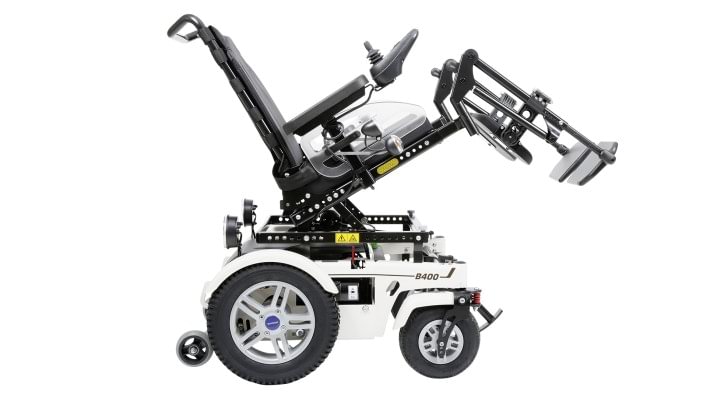 Seat tilt
Depending on your needs, you can choose the B400 with 20° mechanical seat tilt or 20°/45° electric seat tilt with centre of gravity shifting.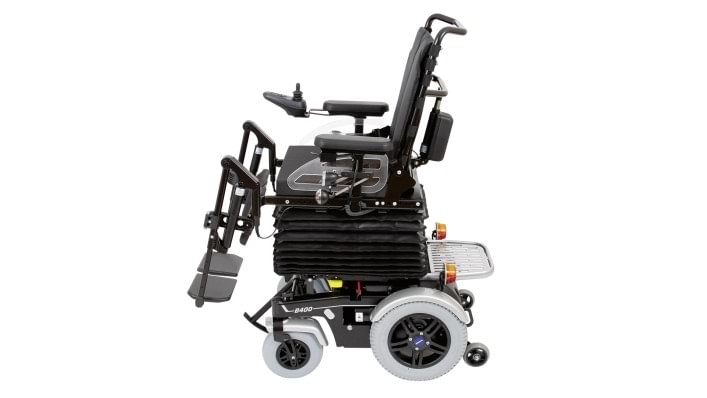 Seat height adjustment
The B400 is available with optional seat height adjustment up to 20 cm.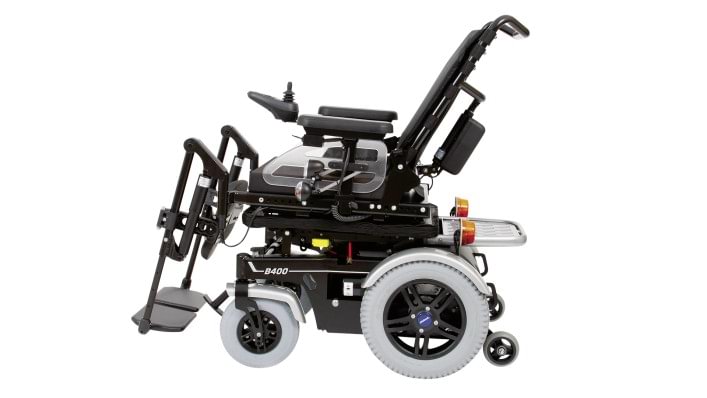 Back angle adjustment
You can choose between mechanical and electric back angle adjustment options. Both options feature an adjustment range up to 30°.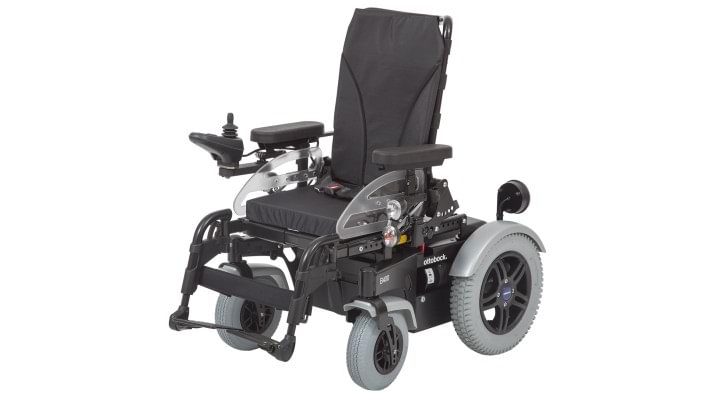 Seats and seat cushions
With the B400, you can choose between a standard and a contoured seat. A standard Junior seat is new to the programme, making it possible for children to use the B400 as well.
The B400 is offered with a standard seat cushion. You can choose this from our broad selection of seat cushions.
Technical information
Technical data for the B400
Top speed
6 km/h
Battery capacity
62 Ah (C20) AGM batteries
Range
35 km
Battery charge time
max. 10 h
User weight
140 kg
Net weight
95 kg
Obstacle height the wheelchair is able to overcome
50 / 100 mm (with curb climbing assist)
Climbing ability
12 %
Width
580 mm
Length including footplates
1080 mm
Turning radius
870 mm
Seat height
Seat height (without cushion), at 3° seat tilt: 400/450/500 mm
Seat width
Standard seat: 340–480 mm
Contour seat: 380–480 mm
Seat depth
Standard seat: 340–500 mm
Contour seat: 360–480 mm
Seat inclination
0° / 3° / 6°
Armrest height
225–350 mm
Back height
450/500 mm
Back angle
-9° / 1° / 11° / 21° or 0° / 10° / 20° / 30°
Lower leg length
250–490 mm (standard seat), 280–540 mm (contour seat)
Frame colour
Cream or black
Control unit
VR2
---
Similar products