Complex
People who depend on a power wheelchair know how important it is to use tailor-made medical devices for a self-determined everyday life. Thanks to our technical expertise and many years of experience in dealing with affected individuals and therapists, we are able to find fitting solutions that offer you more independence and equality at school, at work and in your leisure time. From the operation of electronic media (PC, smart phone etc.) to your home environment, modern special controls offer countless possibilities for actively taking part in everyday and social life today. However, contact with like-minded individuals should not be made just on social networks but also in person, for example while playing the wheelchair sport of e-ball. Would you like to attend a training session and get a feel for the sports hall? E-ball is suitable for anyone who not only wants to put their skills to the test but is also looking to establish new contacts in a relaxed atmosphere.
We are happy to support you on your way to more personal freedom.
---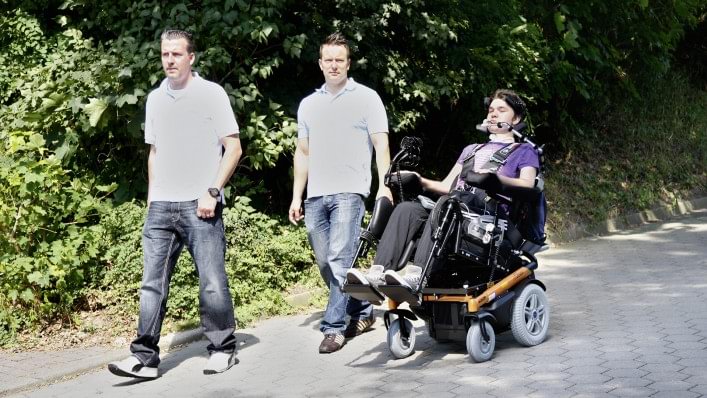 As a partner supporting specialist dealers and therapists, we help ensure the best possible fitting for the patient. This is made possible by our many years of experience, established technical know-how and equal partnerships.
---