Avantgarde CS
Compact, sturdy, reliable
---
---
Benefits at a glance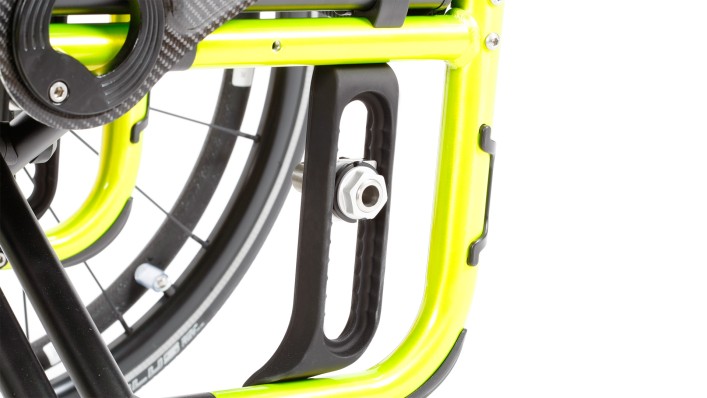 Chassis settings
The rear wheel adapter which can be mounted in two directions ensures excellent fine-tuning of the tipping point, exactly as you desire.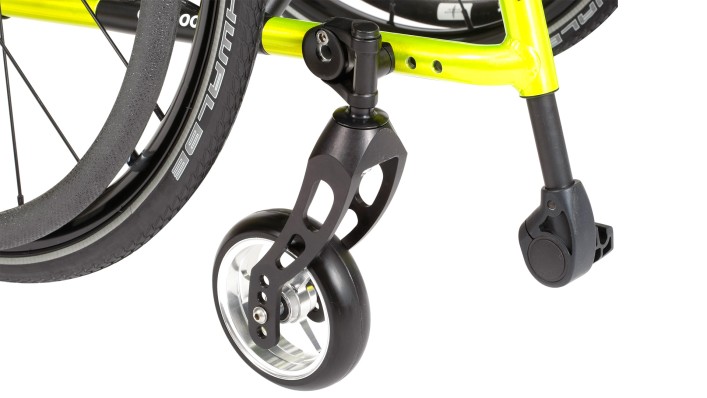 Elegant and shock-absorbing
The high-end Froglegs soft casters with aluminium rims feature excellent driving and damping characteristics.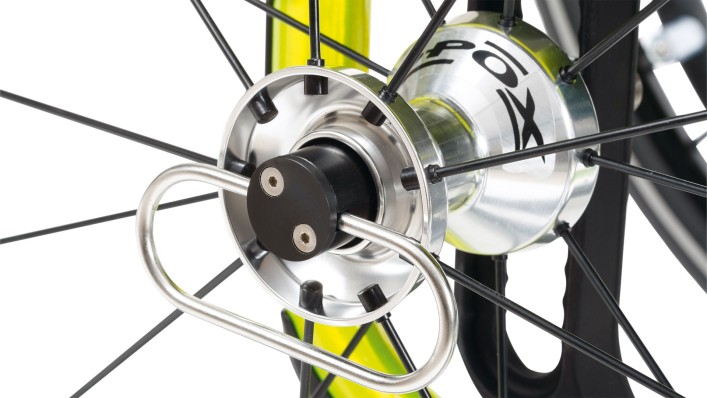 Get a grip when you need it
The folding push handles are always at hand when you want to cross obstacles with the help of an attendant. Afterwards they quickly disappear again at the push of a button.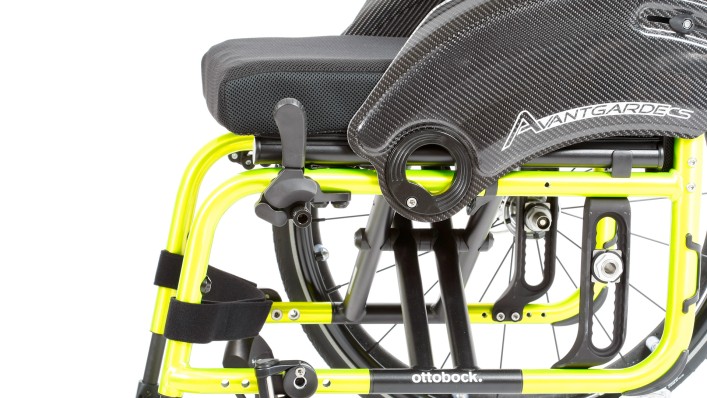 Secure transportation
The folding fixture ensures that your folded Avantgarde does not unfold on its own during transportation.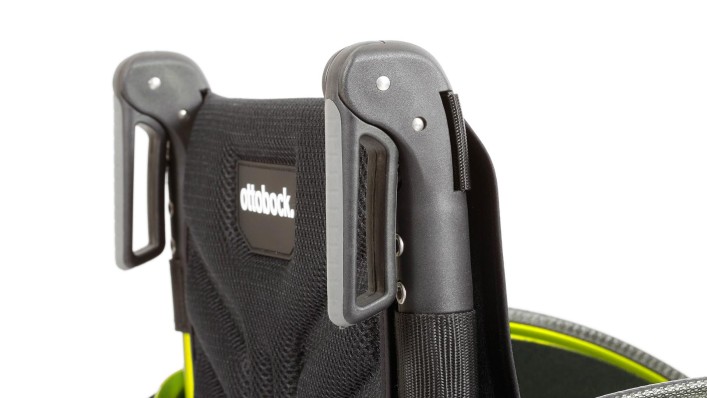 Tetra unlocking of the quick-release axle
The quick-release axle with tetra unlocking allows persons with limited hand functionality to independently remove the rear wheels.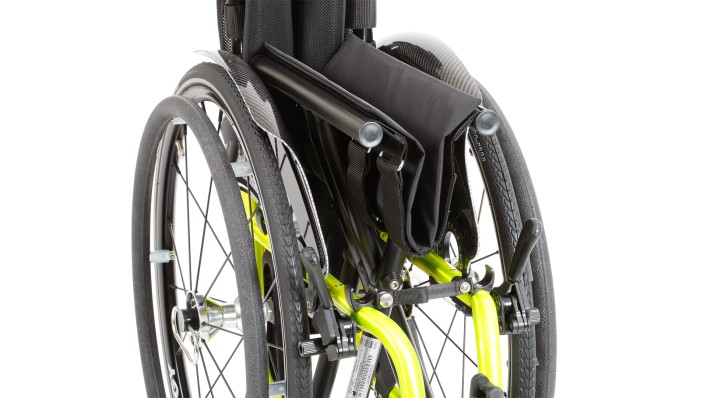 Rear wheel adapter
Thanks to the rear wheel adapter with toe-in correction and 84 setting positions, the wheelchair is individually adjustable to your needs.
Technical details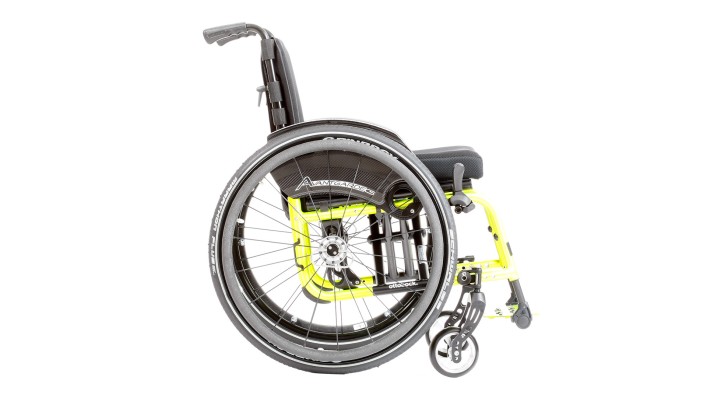 Aluminium
A naturally hard, lightweight aluminium alloy is used as the base material for the frame of the Avantgarde.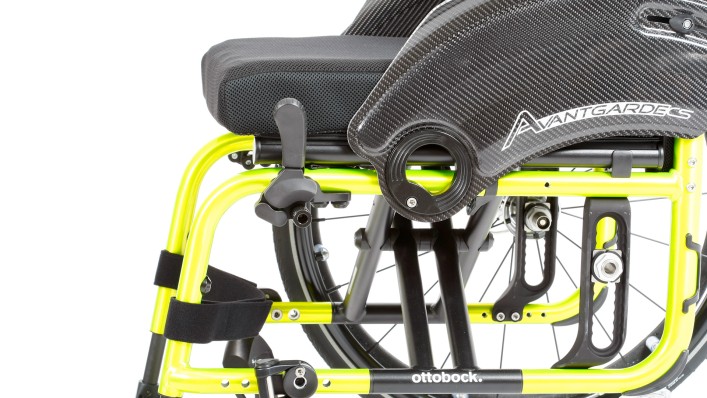 Powder coating
Durable powder coating seals the metal surface and creates brilliant colour effects according to personal preferences.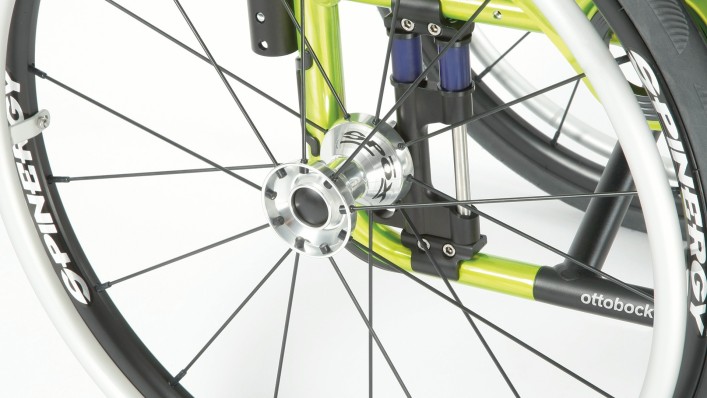 Shock absorber
The shock absorber dampens ground impacts. This effectively helps reduce problems such as induced spasticity.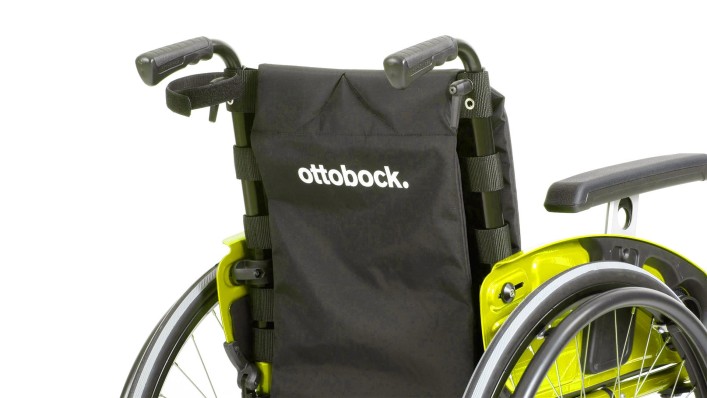 Upholstery fabric
The nylon material used for the upholstery is skin-friendly, dirt-repellent and naturally easy to care for.
Technical information
| Technical data | |
| --- | --- |
| Maximum load capacity | 140 kg |
| Net weight with seat width 40 cm x seat depth 40 cm | Approx. 11 kg |
| Seat width | 320–500 mm |
| Seat depth | 360–520 mm |
| Back height | 250–500 mm |
| Front seat height | 390–550 mm |
| Rear seat height | 360–510 mm |
| Frame material | Aluminium |
Downloads
Please choose an appropiate format:
Avantgarde series brochure
Product information for the Avantgarde series
---
Accessories
---
Similar products